A study carried out by airport transfer company Hoppa has found that 99% of drivers would fail their theory test if they were to retake it now. With Road Safety Week (20-26 November) in full swing, the statistic is alarming in its implications for the safety of our roads.
Theory test problems
As part of the study, 1,000 license holders sat a condensed version of the current theory test. They were asked to answer 15 multiple choice questions (rather than the 50 that new drivers are required to answer). To reach the 86% pass rate, they needed to answer 13 of the 15 questions correctly. However, the average score was a dismal 46%.
A question about stopping distances defeated 81% of the participants. Encouragingly, 82% answered the question about residential speed limits correctly. However, just eight of the 1,000 drivers passed the test.
Londoners were found to have the worst average score, at just five out of 15. Meanwhile, those in the 55+ age category scored the highest, showing that they have the best understanding of the Highway Code out of any age group that participated in the study.
The theory test pass rate has seen a dramatic drop over recent years. Just 49% of those who sat it in 2017 passed, compared to 65% in 2008. The results could imply that new drivers don't understand the importance of these laws and rules of the road, or perhaps that the driving instruction process doesn't focus heavily enough of them.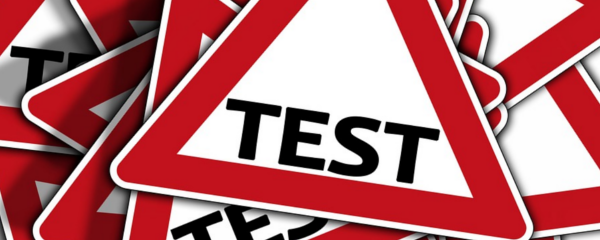 Road Safety Week
These results highlight how important having Road Safety Week is. The national initiative encourages both drivers and passengers to be aware of the types of things that can cause accidents on our roads. With an average of five people dying every day in car accidents, it's vital that people understand how they can be safe at all times while they are on the road.
Road Safety Week asks people to pledge to drive in a slow, sober, secure, silent, sharp and sustainable way. The goal is to ensure that they do not put themselves and their passengers at risk, and all of these things can contribute to driving in a safe way.
By sticking to speed limits, not drink driving, making sure everyone in the vehicle is wearing their seatbelt, avoiding loud music, not using mobile phones, being aware at all times and only driving when absolutely necessary, drivers can ensure that there are fewer accidents and deaths occurring on the roads.
Five tips for safer driving
Keep your car in a safe condition – Before a car journey, especially a long one, always ensure that you've checked your tyre pressures, your lights are in full working order, and there are no water or oil leaks leaving puddles under your car. This way, you know that your car is safe to take out onto the roads.
Avoid distractions – Although it is nice to have music on when you're driving, make sure that you keep it at a suitable volume, so that it doesn't distract you or drown out the noise of sirens or other important road noises. You should also make sure that your phone is out of reach and sight, so that you're not tempted to use it.
Don't allow yourself to be put under pressure – When you're out in the car and another driver comes up behind you and sits too close to your rear bumper, it can sometimes pressure you to go faster. If this happens, simply pull over when it is safe to do so and let them drive past. This will be safer for you both.
Expect the unexpected – Just because the car in front of you is indicating is doesn't necessarily mean that it will turn, and just because you can't see anything on the corner you are turning around, it doesn't necessarily mean that there's not a slow moving vehicle awaiting you. Always expect the unexpected and be extra cautious and aware at all times.
Always wear your seatbelt – Putting your seatbelt on when you get in your car should come as second nature to every driver and passenger. Always check that everyone has buckled up before you set off. Doing so could save your lives.
Have you thought more about the way that you drive as a result of Road Safety Week? Have you made any changes to your driving as a result? Leave a comment below to let us know.