Rising insurance costs and the price of fuel mean that driving is becoming increasingly expensive. Now, it seems that making a mistake when driving is becoming more expensive too. New figures from the Press Association show that the contribution that constabularies get from each person attending a speed awareness course jumped from £35 to £45 last month, as course costs rise. Attending the course means that drivers can avoid getting penalty points on their licence for speeding.
Expensive business
This means that police forces around the UK will collect some £54 million from the 1.2 million drivers who attend a speed awareness course in the UK this year. The staggering figure doesn't include the millions of pounds that they receive from courses such as the National Driver Offender Retraining Scheme (NDORS), which is conducted by private companies on behalf of the police.
Courses are offered on a discretionary basis. Offenders can attend a course and avoid both the points on their licence and a fine. However, the actual cost of the course can vary greatly depending on where you live.
Regional variations
Motorists speeding in Northamptonshire, for example, have to fork out £75 for the speed awareness course, while Essex drivers pay £99, a difference of 32%. There are also some big regional differences in prices for the Ride courses, which are part of the NDORS. Drivers in Lancashire pay £80, while those in Norfolk and Suffolk pay £185 – a difference of £105 for the same course.
According to the RAC Foundation, people are attending speed awareness courses with no idea that people in the next county could be paying significantly less for the same service. There is no system in place to explain why speeding course costs vary by as much as a third, just depending on where you live.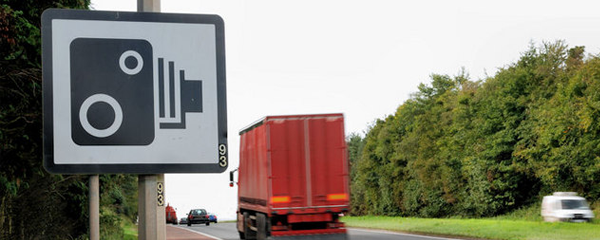 (Credit – Albert Bridge)
Worth the cost?
With rising costs for the speed awareness course, and regional price differences, the question then becomes – is it still worth doing the course?
One way of deciding this is by looking at the cost of insurance, which rises when you have points on your licence. Drivers who have 10-11 points see the biggest increase, of up to 82% on the average policy price. London, Glasgow and Birmingham see the highest costs for these drivers.
Even at the lower end of the scale, drivers with 1-3 points on their licence can expect to pay up to £25 per year more for their car insurance. Altogether, drivers in this category are paying an additional £49.5 million in insurance costs around the country. Again, London, Glasgow and Birmingham see the steepest insurance rises for drivers with points on their licence.
Changes to speeding fines
The cost of speeding fines also needs to be considered. Under new rules brought into force in April 2017, the maximum fine for a speeding offence on a normal road is £1,000. However, if yor're caught speeding on the motorway, the fine can be up to £2,500. The standard fine is £100 and three points on your licence, with the option of the speed awareness course being offered in some cases. Suddenly that course cost doesn't seem so bad!
The new speeding fine system considers your income and places you in one of three bands. If you're caught speeding in a highly populated area, at a high speed and with a certain level of income, you could see a much higher fine. Therefore, even accounting for regional variations, the speed awareness course can be the cheaper option.
Have you taken a speed awareness course in order to avoid penalty points? What were you charged for the privilege? Leave a comment to share your views.