Swedish automotive brand Volvo has announced that it will be the first mainstream car brand to cease production of combustion engines powered solely by petrol or diesel. The landmark announcement stats that from 2019 onwards, Volvo will only produce electric charge or hybrid vehicles. The RAC Foundation believes this could be the "spark which turns modern motors electric."
Volvo is owned by Chinese firm Geely, which plans to launch five electric cars under the Polestar brand between 2019 and 2021. It has yet to make any electric cars but it already has four hybrid cars available globally.
Volvo will continue to provide service repair and support for diesel and petrol vehicles – the only change is that it won't launch new cars with combustion engines.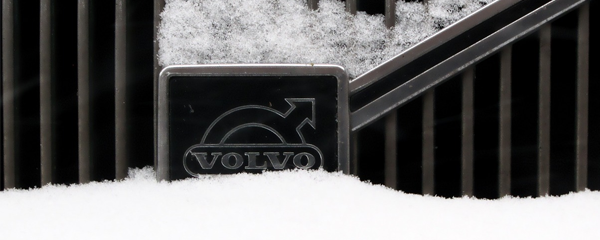 (Credit – Pixabay)
Volvo takes the lead again
Volvo has a long history of being a pioneer in the automotive industry. Widely regarded as the gold standard for driver safety, the company invented the three-point seatbelt in 1959. This is now fitted as standard across almost all road cars. In 1967, Volvo invented the first child-friendly car seat and its crash test safety record has become the benchmark for the automotive industry as standard best practice.
The Volvo announcement comes just before Tesla is to launch its fully electric Model 3, a £27,000 saloon car pitched squarely at the mainstream car market. Previous Teslas have been out of reach financially for most drivers, with prices starting from around £50,000. While Tesla has been desirable for the few, its new model is trying to compete directly against the major automotive companies' combustion engine cars.
The real battle will start in a year's time, when the Model 3 will be available to buy in the UK. Volvo is simply the first firm to step in this direction, with many more automakers expected to follow suit in the next few years.
Britain's infrastructure not ready
While all these changes are certainly exciting, and the promise of a cleaner, greener future is good news, the reality today is that Britain is not ready to cope with a massive increase in electric cars. The 2017 Queen's Speech contained the Driverless and Electric Car Bill, which will make it compulsory for petrol forecourts to contain electric charge points, but there is no detail beyond that.
Of the current 11,000 charge points in the UK, only 800 are super-fast charge points. Additionally, there are still issues with both the range of electric cars for long journeys and the truth of how many miles an electric car can deliver on one charge, as this is often at odds with the manufacturer's claims.
Charlie Elphicke, MP for Dover and Deal, comments,
"The decision by Volvo is a watershed moment and underlines the urgent need to be ready and prepared for an electric future. But to make that happen we need to make sure we have the fast charging points and infrastructure to make these cars practical for families travelling up and down the land."
Creating the infrastructure to support electric car usage cannot be achieved solely through the Government ordering petrol stations to have electric vehicle charge points. It must make financial sense for the private sector to front up the cost to do it in the first place. There are no more than 150,000 electric cars on the roads in the UK today, and while this figure is doubling every year, it's dwarfed by the 45 million internal combustion engine vehicles on the roads. Analysts predict that it will take until 2050 for electric cars to make up 50% of the UK vehicle market.
Driverless problems with kangaroos
Volvo is also leading the way with driverless technology. Its vehicles were used by Uber to trial driverless car technology first in Pittsburgh and now in other parts of the world such as Australia.
Although the driverless system was found to successfully detect large animals such as deer, elk, and caribou, a problem was discovered when the car was tested in Canberra, Australia, due to the unusual way that kangaroos move. Their jumping motion means that they look further away when they are in the air than they do when they are on the ground, which confuses the system when it detects them hopping up ahead.
This issue was found during the development and testing stages, which is why Volvo tries the cars out in as many situations a possible, to ensure that all bases are covered before they can be deemed as safe to use on the roads (which Volvo expects to be in 2020).
90% of collisions involving a car and an animal in Australia include a kangaroo, so this is something that needs to be remedied before the driverless Volvo is released there, to ensure the safety of those driving on Australia's roads.
What do you think of Volvo's announcement? Is this the death knell of the internal combustion engine? Can we cope with the increased demand in electric? And is it as environmentally as sound as it claims? Let us know in the comments below.