When it comes to our car's annual MOT, most of us just use our local garage, or the one that we use for car repairs during the year. However, a new report from The MoT Files has shown that geography, rather than the condition of your vehicle, can be a big factor in whether your car passes or not.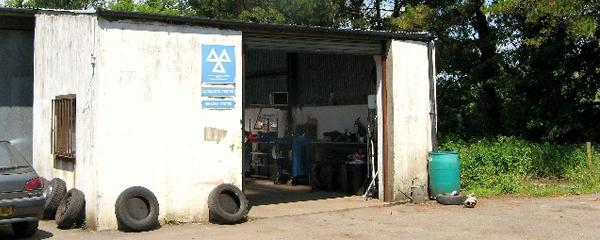 (Credit – Lizzie)
The MOT postcode lottery
The MOT Files reveal that those who live in remote areas of the UK face a tougher time getting their cars through their MOT than their inland peers. The worst pass rates all tend to be in coastal areas, suggesting that harsher conditions there may somehow affect the ability of a car to pass its MOT. The two lowest pass rate postcodes are in Kirkcaldy and Dundee in Scotland – both coastal towns. There's a similar picture in Plymouth, Exeter and Truro, all in the far south-west of England.
London and the south-east dominate the top of the table. If you live in an RM postcode (Romford) you have around a 73% chance of passing your MOT on the first attempt. The most common problems highlighted on an MOT can include headlights, indicators and blown bulbs.  It also includes common defects such as a number plate light not working or a brake light malfunctioning.
Regional variations
In KY postcodes (Kirkcaldy), one in two cars fails its MOT. You're 12% less likely to pass your MOT first time there than in the rest of the country. Around 25% of cars fail on suspension problems. You're also twice as likely to fail for a brake issue in this postal area in comparison to the rest of the UK. Dacia vehicles have the lowest failure rate (although only 160 were tested in the area, versus 26,000 Vauxhalls) and even that was 18% higher than in other parts of the country.
Birmingham is the place where the most MOTs are carried out. In 2016, there were over 813,000 MOTs in the city. The next highest number was in Sheffield, which came in at just under 600,000. Kirkwall in the Orkney Islands was at the bottom in terms of the number of tests, with just 23,497 MOTS carried out over the year.
Interestingly, some areas show more positive rates for certain types of vehicles. For example, in Milton Keynes, Aston Martins had the highest pass rate of any type of vehicle. There was also an unusually high number of tests carried out on these vehicles – perhaps due to the manufacturer's servicing and restoration centre being based in Newport Pagnell, within the MK postcode.
Tips to get through the MOT
The report shows that, before you book your MOT, it might be worth considering a trip over county lines in order to maximise your chances of passing. You can also improve your chance of passing by undertaking a few checks before you go to the garage.
Lights are one of the top reasons that cars fail their MOTs. They're also one of the easiest things to check. Grab a friend or family member when it's dark and go through all the lights on the car to ensure they work. Another common reason for failure is the windscreen – make sure your wipers work well and you that have plenty of fluid in the windscreen wash reservoir!
Have you played the postcode lottery in order to maximise your car's chance of passing its MOT? Will you be doing so after reading this report? Leave a comment below to let us know!