Free coffee for Tranmere Rovers fans with Essar
For over 60 years, Stanlow has produced high-quality products, with the UK's road, rail, public transport, and aviation sectors depending on our manufacturing expertise. We annually produce over 16% of the UK's road transport fuels and also supply them directly to our network of 72 branded Essar forecourts. As a leading member of the HyNet consortium, we are committed to carbon reduction and a transformational journey to become a 'Low Carbon Energy Provider' of the future.
On away day match day, simply find a list of participating sites below.
Terms & Conditions apply, you can read them here.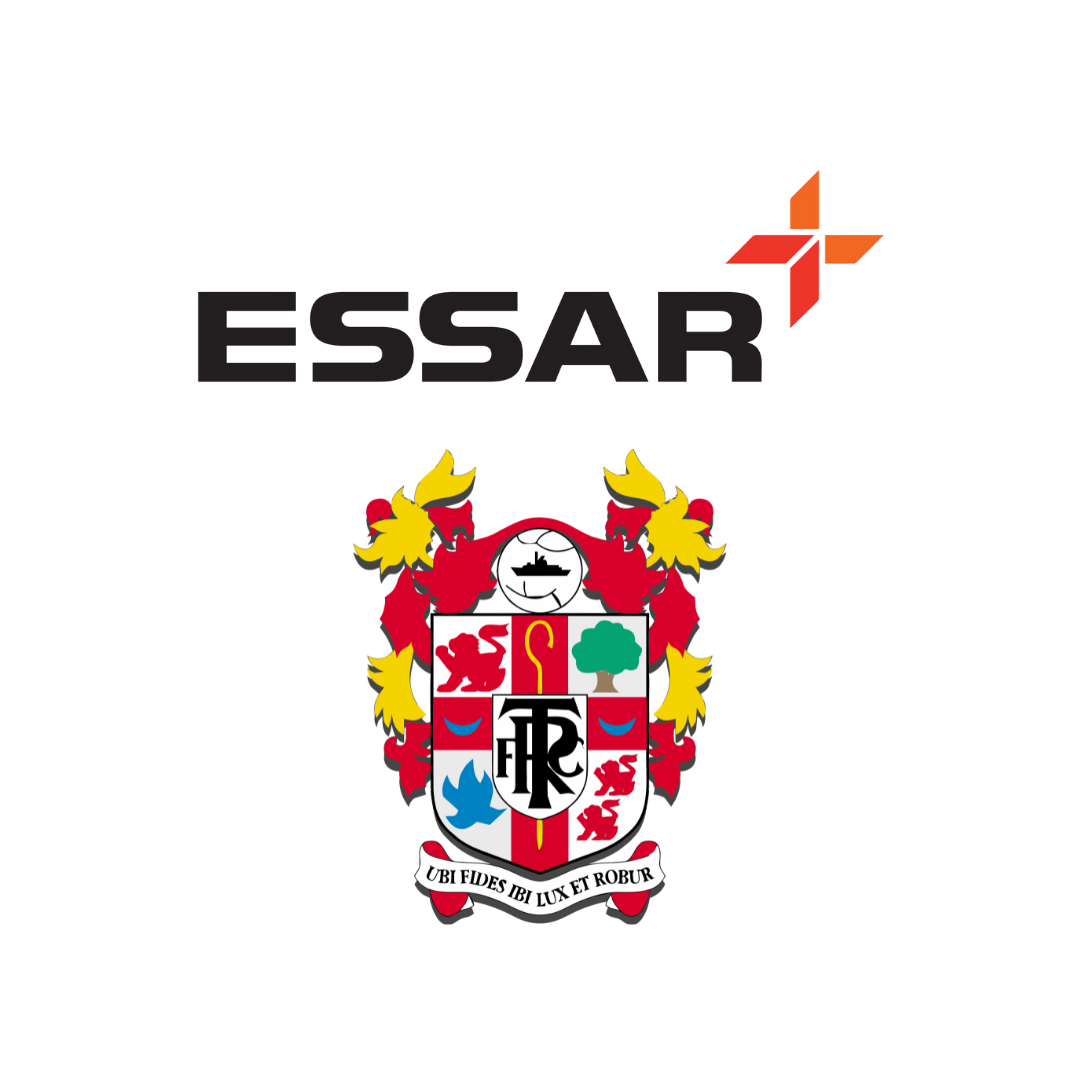 Crawley Town v Tranmere Rovers
The People's Pension Stadium
Saturday 22nd January 15:00
Essar Tean Stoke-on-Trent ST10 4JF
Essar West Street Crewe CW1 3HD
Essar Brookhouse Stoke-on-Trent ST10 1PH
Essar Blue Gates Stoke-on-Trent ST8 7PX
Essar Walcote Lutterworth LE17 4JW
Essar Drayton Tamworth B78 3RN
Essar Dordon Tamworth B78 1SU

Barrow v Tranmere Rovers
The Dunes Hotel Stadium
Saturday 5th February 15:00
Essar Thornton Ellesmere Port CH66 1QF

Walsall v Tranmere Rovers
Banks's Stadium
Saturday 12th February 15:00
Essar Dordon Tamworth B78 1SU
Essar Blue Gates Stoke-on-Trent ST8 7PX
Essar Drayton Tamworth B78 3RN

Newport County v Tranmere Rovers
Rodney Parade
Saturday 26th February 15:00
Essar Mount Shrewsbury SY3 8PF
Essar Thornton Ellesmere Port CH66 1QF
Essar Cross Houses Shrewsbury SY5 6JJ
Essar Worcester Worcester WR2 5PG
Essar Astwood Redditch B96 6EA
Essar Brookhouse Stoke-on-Trent ST10 1PH

Northampton Town v Tranmere Rovers
Sixfields Stadium
Saturday 5th March 15:00
Essar Tean Stoke-on-Trent ST10 4JF
Essar Dordon Tamworth B78 1SU
Essar Blue Gates Stoke-on-Trent ST8 7PX
Essar West Street Crewe CW1 3HD
Essar Walcote Lutterworth LE17 4JW
Essar Cross Houses Shrewsbury SY5 6JJ
Essar Drayton Tamworth B78 3RN

Sutton United v Tranmere Rovers
VBS Community Stadium
Saturday 19th March 15:00
Essar Tean Stoke-on-Trent ST10 4JF
Essar Brookhouse Stoke-on-Trent ST10 1PH
Essar West Street Crewe CW1 3HD
Essar Blue Gates Stoke-on-Trent ST8 7PX
Essar Walcote Lutterworth LE17 4JW
Essar Drayton Tamworth B78 3RN
Essar Dordon Tamworth B78 1SU

Colchester United v Tranmere Rovers
JobServe Community Stadium
Saturday 26th March 15:00
Essar Blue Gates Stoke-on-Trent ST8 7PX
Essar Tean Stoke-on-Trent ST10 4JF
Essar West Street Crewe CW1 3HD
Essar Brookhouse Stoke-on-Trent ST10 1PH
Essar Walcote Lutterworth LE17 4JW
Essar Drayton Tamworth B78 3RN
Essar Dordon Tamworth B78 1SU

Bradford City v Tranmere Rovers
The Utilita Energy Stadium
Friday 15th April 15:00
Essar Thornton Ellesmere Port CH66 1QF

Stevenage v Tranmere Rovers
Lamex Stadium
Saturday 23rd April 15:00
Essar Tean Stoke-on-Trent ST10 4JF
Essar Brookhouse Stoke-on-Trent ST10 1PH
Essar West Street Crewe CW1 3HD
Essar Blue Gates Stoke-on-Trent ST8 7PX
Essar Walcote Lutterworth LE17 4JW
Essar Drayton Tamworth B78 3RN
Essar Dordon Tamworth B78 1SU

Leyton Orient v Tranmere Rovers
Breyer Group Stadium
Saturday 7th May 15:00
Essar Tean Stoke-on-Trent ST10 4JF
Essar Brookhouse Stoke-on-Trent ST10 1PH
Essar West Street Crewe CW1 3HD
Essar Blue Gates Stoke-on-Trent ST8 7PX
Essar Walcote Lutterworth LE17 4JW
Essar Drayton Tamworth B78 3RN
Essar Dordon Tamworth B78 1SU

© Copyright 2023 Automate App Limited, 8th Floor South, Reading Bridge House, George Street, Reading, RG1 8LS