Chancellor Rishi Sunak has confirmed that the fuel duty freeze will be extended for its tenth year, but experts warn that pump prices could continue to rise significantly in the coming months.
Since 2011, fuel duty has been at a fixed rate of 57.95p-a-litre, accounting for approximately 47% of what drivers pay for at petrol pumps. Before the Chancellor announced the budget last week, there were concerns that the fuel duty freeze may be revoked, resulting in higher petrol prices at a time of economic difficulty.
The revelation that fuel duty would still be frozen, therefore, was met positively by many.
RAC Head of Policy, Nicholas Lyes, commented on the positive impact the fuel duty freeze would have on drivers: 'Drivers will breathe a sigh of relief that the Chancellor has decided not to 'rock the fuel duty boat.'
He added: 'We feared this would only pile further misery on drivers at a time when pump prices are on the rise, and many household incomes are being squeezed as a result.'
He also hinted at how devastating the alternative outcome could have been, considering the already colossal impact of the pandemic on drivers everywhere:
'Many drivers see their cars as a safe way to carry out essential journeys and believe having access to a vehicle is even more important as a result of the pandemic. If the Chancellor had raised fuel duty, he could have risked choking any economic recovery as it would have led to increased costs for consumers and businesses.'
Chairman of the Petrol Retailers Association, Brian Madderson, also praised the decision to extend the fuel duty freeze: 'As the PRA has campaigned heavily against any rises in fuel duty, we naturally welcome the Chancellors decision today.
'Fuel duty is a regressive tax on business and livelihoods, so any attempt to increase it would have been entirely counter-productive as the economy gets back on track.'
However, not everyone is convinced that this extended fuel duty freeze will have the desired effect on reducing costs for drivers.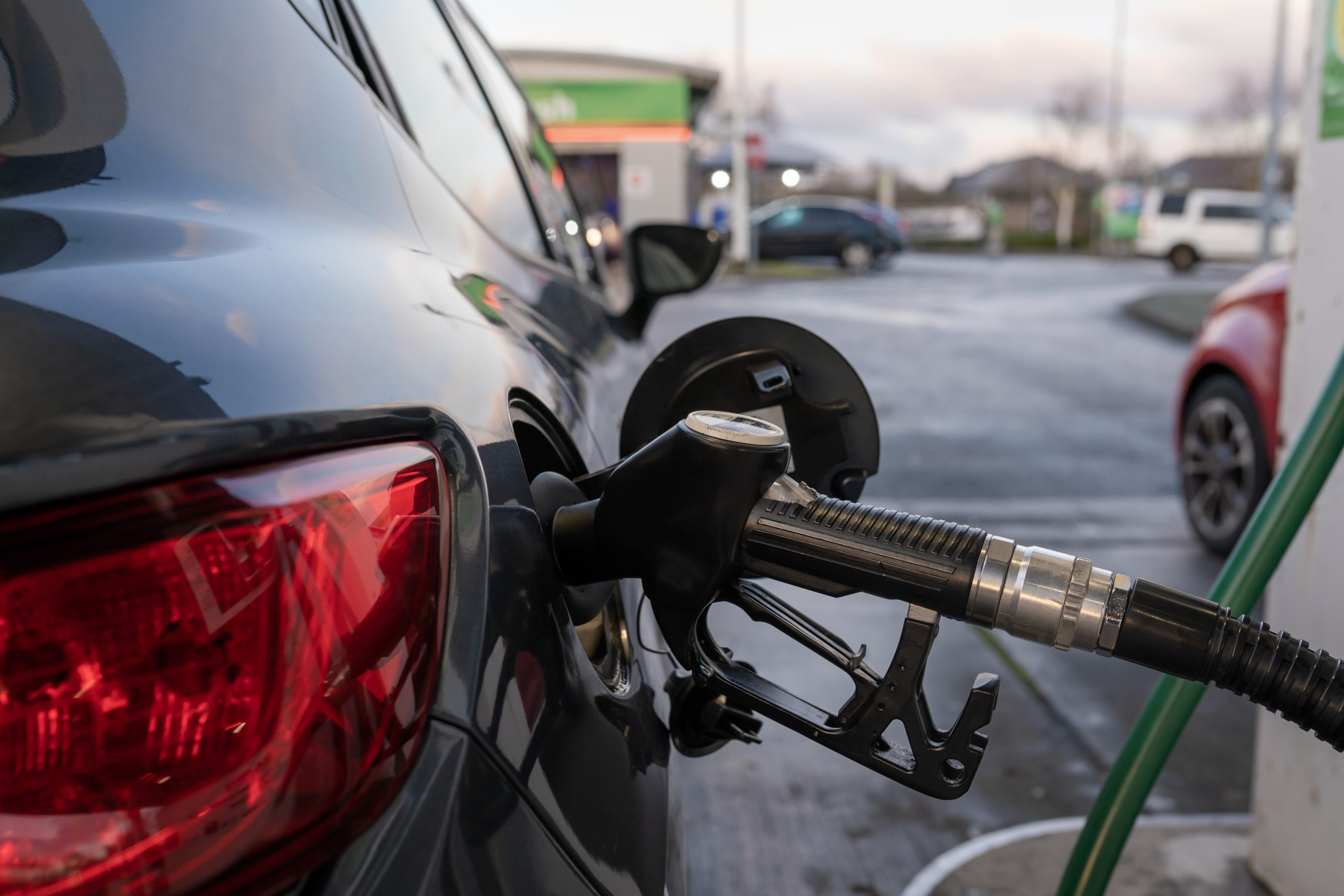 [Image Source: Shutterstock, March 2021]
Experts warn pump prices will continue to rise
Following the fuel duty freeze announcement, the RAC has warned that there is 'great uncertainty over the future of forecourt prices, with fears of further rises looming large.'
It has been reported that a spike in oil prices will force pump prices upwards, and we could see prices of up to 130p-a-litre by the end of this year. This would serve to cancel out any money saved by motorists off the back of the fuel duty freeze.'
In describing the issue with oil prices, RAC fuel spokesman, Simon Williams, said: 'Oil shot up to $10, a barrel price last seen in January 2020, which led to a 3p-a-litre hike on the cost of both petrol and diesel.
'The worry now is whether analysts talk of oil reaching $80 by the end of the year will prove accurate. If it does, we could see a litre of unleaded top 130p and diesel 134p.'
Williams also suggested that the pandemic coming to an end is what will cause the increase in oil prices:
'There's a big concern that they won't release enough supply to soak up the increased global demand as life begins to return to normal, which could cause the price to go up further. If this proves to be the case, drivers will inevitably be hit badly at the pumps.'
Of course, this news about frozen fuel duty also comes when the Government is supposedly striving towards a more environmentally friendly approach for the motoring industry, with a 2030 petrol diesel ban looming.
Mike Childs – Friends of Earth Head of Policy – was astonished by the announcement and has suggested that 'Rishi Sunak should be doing more to discourage the purchase of these polluting vehicles – such as slapping a significant increase in road tax on them.'
Despite concerns from all corners, however, it seems that the Chancellor is confident in his decision: 'Right now, to keep the cost of living low, I'm not prepared to increase the cost of a tank of fuel.'
The Government has suggested that Rishi Sunak's decision will 'cumulatively save the average car driver £1,600 compared to the pre-2010 escalator.'
Are you pleased with Rishi Sunak's decision to extend the freeze on fuel duty? Will it make a difference to you? Or do you think rising pump prices will cancel out the benefits?
Let us know in the comments.