Transport Minister, Rachel Maclean, has announced new legislation that will improve electric vehicle charging on motorways. The rules are expected to make electric vehicle charging on motorways much more reliable and accessible.
Under the new set of rules, every motorway service area in England will need to have at least six open-access charge points by 2023. This will increase to 2500 charge points across the road network by 2030. It will more than double again to 6000 by 2035.
The rules will form part of the government's 'build back greener' plan, says Maclean, and will support the proposed 2030 ban on new petrol and diesel vehicles.
Maclean also made it clear that any new charge points installed will be 'obviously reliable' and high-powered, allowing electric vehicle drivers to 'charge your car in the time it takes you to get a cup of coffee.'
The announcement has been met positively by motoring groups, including the RAC. Spokesman Rod Dennis said:
'This is extremely welcome news as charging electric vehicle cars at motorway service areas needs to be fast, reliable and easy to pay for so drivers can make longer journeys with the minimum of fuss.'
Mr Dennis also addressed some of the critical issues preventing drivers from making the electric vehicle switch, including 'range anxiety'. The term is one coined by drivers concerned by how far electric vehicles may be able to travel before they need charging again. A lack of charge point options has only served to worsen the anxiety. Mr Dennis hopes that the new legislation will quell this particular concern:
'It should also go a long way towards showing would-be EV drivers that 'range anxiety' is a thing of the past, further speeding up the switch to electric.
'Nothing is more frustrating to an electric car driver than the sight of an out-of-order charge point, so the fact that there will be a commitment to having chargers 'in service' will make a big difference.'
To conclude his comments, Mr Dennis also suggested that allowing drivers to establish how much they will be paying to charge their vehicle before they charge it will help to encourage an electric vehicle switch:
'The promise of clear pricing is also important as drivers are used to knowing what they'd be paying before filling up thanks to petrol price 'totems on forecourts.'
While this new legislation is a positive move towards greener transport, its first stage will not be complete for another two years, leaving motorists wondering what to do between then and now.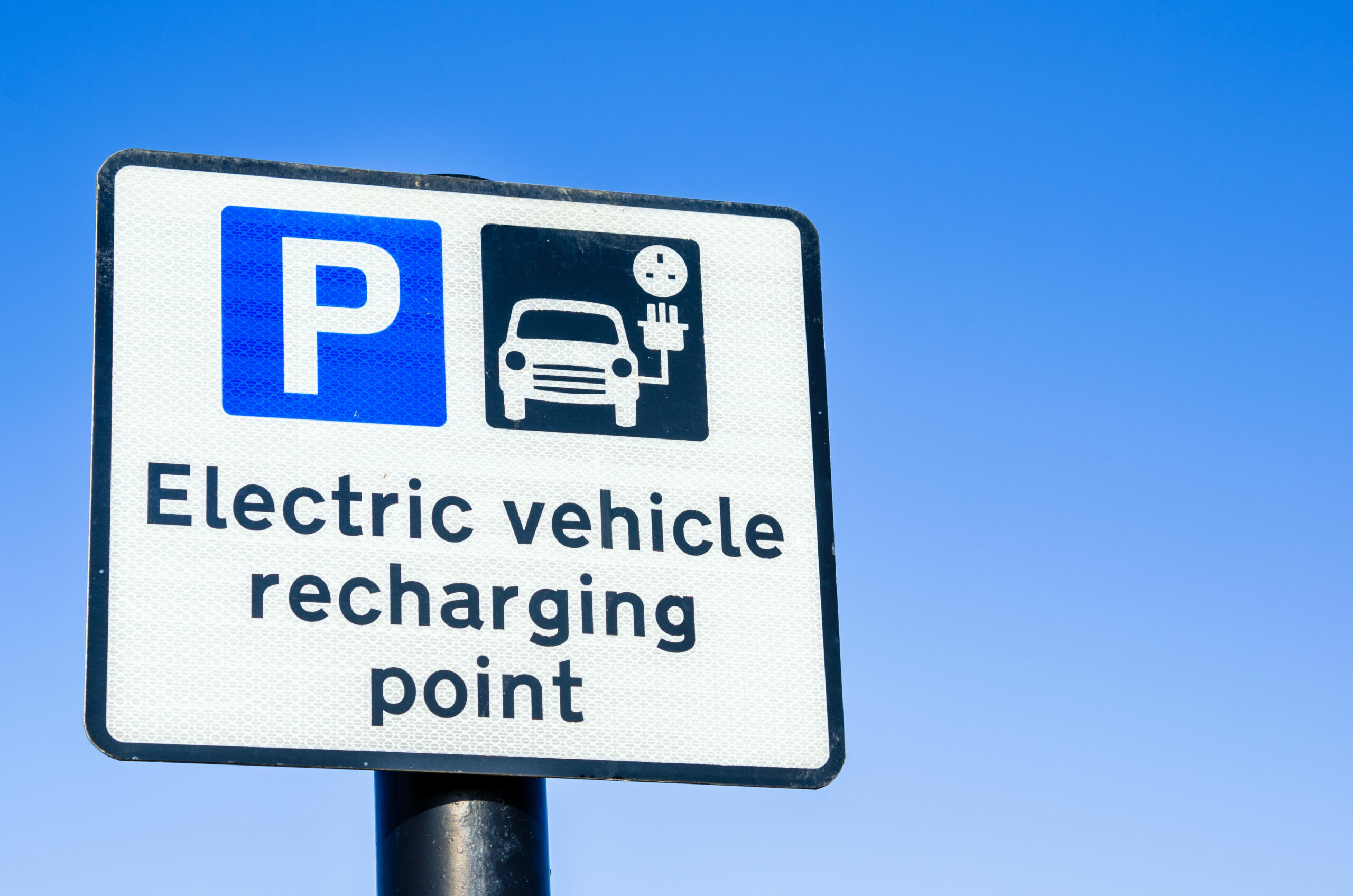 [Image Source: Shutterstock, March 2021]
The current state of motorway electric vehicle charge points
Ecotricity's Electric Highway currently dominates England's motorway charge points. However, a recent Zap-Map study found that Ecotricity was ranked the worst by drivers for satisfaction and reliability. One user stated that Ecotricity had 'kickstarted the market, but now they are out of date and unreliable.'
In the same study, Tesla charge points came out on top. However, this excludes non-Tesla drivers, meaning that unreliable charge points persist for the majority. Their main concern is that any long car journey with an electric vehicle immediately becomes unpredictable due to the lack of reliable charge points.
Technical office and co-founder of Zap-Map, Dr Ben Lane, suggests: 'Poor performing networks will need to take a long, hard look at the quality of services they offer if they want to retain their customers as the EV market grows apace.'
There are also concerns about off-motorway charge points, or lack thereof. A recent study found that only 9,300 on-street electric car chargers are set to be installed between now and 2025, despite the numbers of registered electric vehicles continuing to climb.
Amanda Stretton, sustainable transport editor at Centrica, warns: 'charging infrastructure and energy systems will need to be upgraded to cope with the demand and support drivers.'
In her announcement, Rachel Maclean addressed this issue, suggesting electric vehicle drivers should get in touch with their local council if they felt there was a lack of reliable charging points near their home.
Despite a few more hurdles to jump, it seems that the announcement of new legislation to improve motorway electric car charging reliability is yet another positive step towards making a success of the government's 2030 petrol diesel plan.
Are you pleased with this new announcement? Will the improvements make you more inclined to switch to an electric vehicle?
Let us know in the comments.