It has been announced this week that instructions for using smart motorways will be added to The Highway Code after Highways England suggest they become dangerous when motorists misunderstand how to use them safely.
Head of Road Safety at Highways England, Jeremy Phillips, stated that:
'We know more needs to be done to help motorists understand exactly how modern motorways and high-speed roads operate.
'The updated edition of The Highway Code will help inform the next generation of road users as well as giving important updates to those with many miles under their belt, to help us all stay safer.'
The announcement has been met with contempt, however, as those impacted by smart motorway accidents brand the development 'insulting.'
Claire Mercer's husband, Jason, 44, lost his life on a stretch of the M1 with no hard shoulder in 2019. She has spoken out against the comments made by Phillips:
'They keep referring to "educating users", but how do you educate someone who's broken down in a car in a live lane of traffic with lorries zooming past? We need action that will result in tangible change. Everyone keeps saying, "It's not my responsibility".
'This change to The Highway Code is just too little, too late. There are 44 people dead already. The fact it's taken them a year is even more ridiculous.'
Updates to The Highway Code concerning smart motorways could include instructions on what to do if your vehicle breaks down in a live lane, how motorway operators warn of broken-down vehicles ahead with signage, and how to use emergency refuge areas safely if necessary.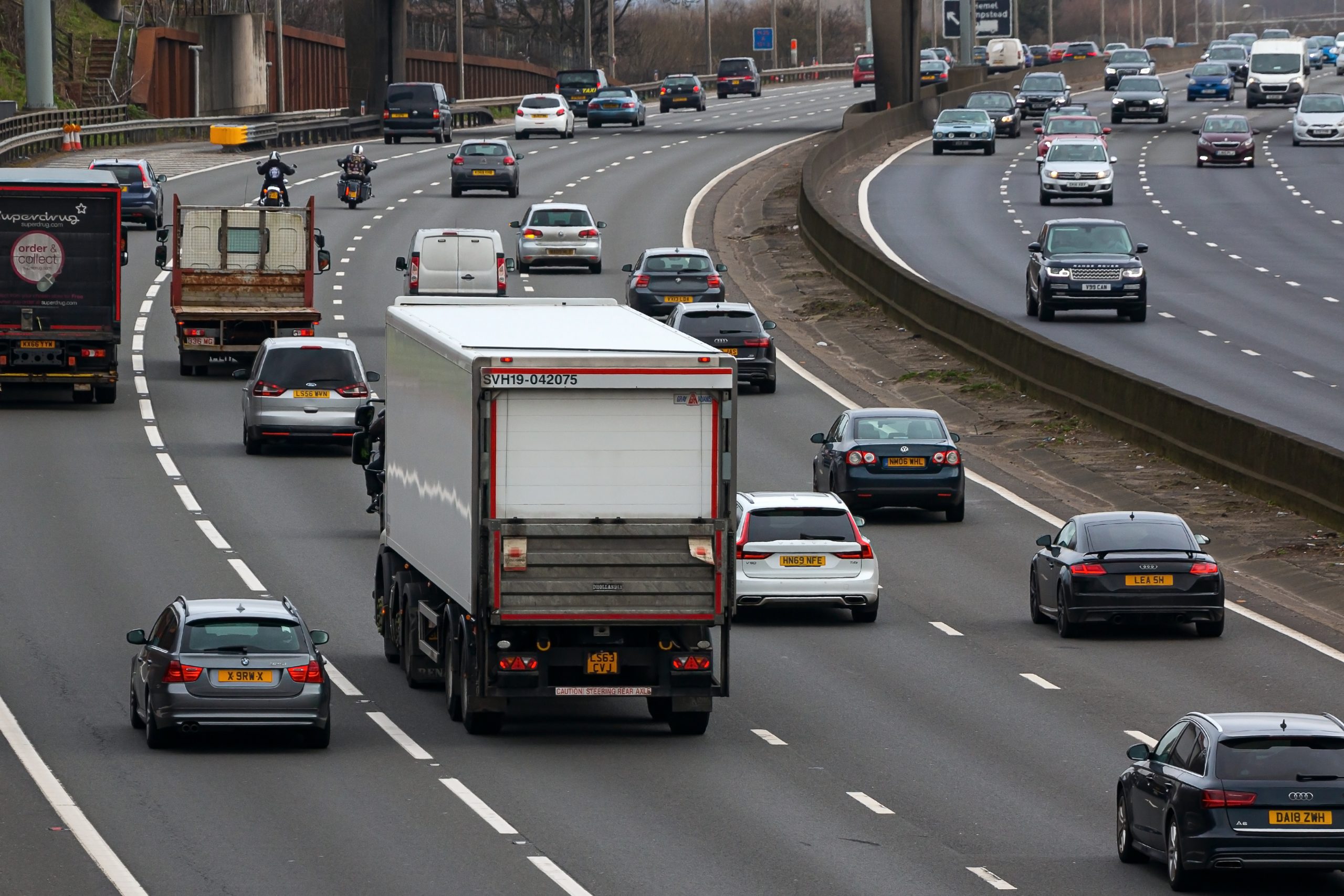 [Image Source: Shutterstock, March 2021]
Is updating The Highway Code enough to improve smart motorway safety?
Currently, refuge areas on smart motorways are 1.5 miles apart, and high-tech safety measures such as cameras that identify stationary vehicles have yet to be rolled out on many miles of smart motorway.
Advice for motorists broken down in a live lane of a smart motorway includes attempting to reach an emergency refuge area if possible, turning on hazard lights and exiting the vehicle (through the passenger door) to stand behind the crash barrier.
If done successfully, this still leaves a stationary vehicle in the path of fast-moving oncoming traffic.
Over the last few months, issues with smart motorway safety have been frequently addressed, and the update to The Highway Code is just one step in the government's 18-point plan to reduce the risk of accidents.
Motoring experts are still concerned, however, that updating The Highway Code or making any other small changes to smart motorways when other safety measures are already lacking will not be enough to prevent further tragedy, and instead have suggested that smart motorways should be scrapped altogether:
'How many people must die before you will make a decision and immediately suspend the use of the hard shoulder for driving traffic? Enough is enough,' questioned shadow Transport Secretary Jim McMahon, earlier this year when announcements for smart motorways to stay were made.
Rotherham Labour MP, Sarah Champion, has also previously commented that: 'The government needs to grasp that there is nothing 'smart' about creating death traps.'
However, Transport Secretary, Grant Shapps, has insisted that scrapping smart motorways altogether would do more harm than good: 'I don't think there's a route to simply undo it. We've got to make what's there safe.'
Instead, Mr Shapps feels that 'an update of The Highway Code to provide more guidance' will be a positive step forwards in improving the safety measures on smart motorways.
A spokesman for the Department for Transport spoke to support Mr Shapps decision, despite public concern: 'The safety of the drivers and passengers using these routes remains the Transport Secretary's personal priority. He will press Highways England to deliver improvements as soon as possible.' 
While improving motorway safety may be a priority, experts like RAC head of roads policy Nicholas Lyes have still been left wondering whether any changes made will prove successful in reassuring road users that smart motorways are safe:
'Even when all these issues are addressed, we wonder whether they will go far enough to overcome people's fear about the permanent removal of the hard shoulder on these schemes.'
Is driver misunderstanding to blame for smart motorway safety issues? Do you think enough is being done to keep prevent further smart motorway deaths? Or do you think the issue will persist until smart motorways are scrapped?
Let us know in the comments.