Scientists have disclosed their findings on the most and least polluted streets in London and their study shows that people—including some who live in the most sought after areas—are breathing in unsafe amounts of nitrogen dioxide (NO₂), a toxic gas from vehicle exhausts, factories, and power plant emissions that experts say causes more deaths and health problems than smoking.
A new air quality website has made the NO₂, levels public, provoking worry that the information will damage house prices in several of the capital's most exclusive postcodes.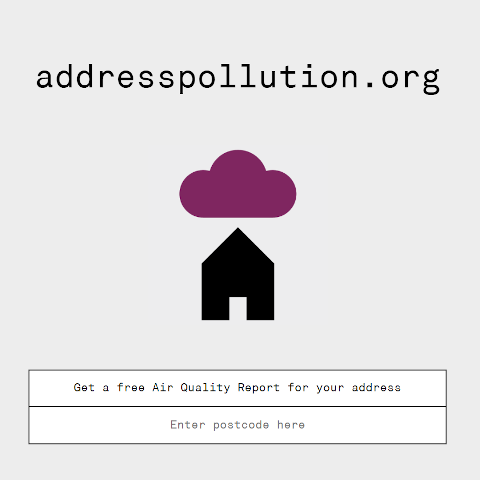 Last week, scientists from Kings College London (KCL) released the results of their research on the dangerous levels of NO₂, after collecting postcode-level data.
With 37 cities repeatedly recording illegal levels of NO₂, the United Kingdom's air quality record is bad and, in London, over two million people live in areas where air pollution levels are above the legal limit.
There is no healthy level of NO₂.
As recommended by the World Health Organisation (WHO), European law limits NO₂ in the air to an hourly average of 40 micrograms per cubic metre (μg per m³)—or any regular spikes in extreme levels of NO₂—and any measurement above 40μg per m³ gets a 'significant pollution' rating.
The Central Office of Public Interest (COPI) is a non-profit campaign organisation that has created www.addresspollution.org—an air quality rating website using KCL-sourced data. For each address, the website gives an air pollution rating of one to five, with 'five' showing the air pollution is at least 50% above the legal limit.
Affluent Chelsea and Westminster are areas with air pollution above 80μg per m³. This level of toxicity leads to a 33% increased risk of disease-related mortality. Southwark was the worst postcode area with a nitrogen dioxide measurement of over 102μg per m³. It's in these boroughs where the COPI is targeting homebuyers with billboards that read: 'These houses cost an arm, leg, and lung' and 'Location, Location, Lung Disease'.
COPI are advising homebuyers and renters demand discounts of up to 20% to live in the areas with the worst air quality—which could cut property prices across the capital may drop by up to £256,000 in Chelsea, £146,000 in Islington, and £66,000 in Tower Hamlets.
A study showed 76% of the London's residents say that discounts should apply to properties available to buy or rent in neighbourhoods where the air quality violates the legal limit and where they're at greater risk of experiencing related health issues.
'"Air pollution is killing people across the country, and London is worst hit—but people don't believe it will affect them personally"
Humphrey Milles, Location Manager, Producer, and Founder of the Central Office for Public Interest, said:
"Air pollution is killing people across the country, and London is worst hit—but people don't believe it will affect them personally."
"'The Air Quality Rating is a tool to change these perceptions and shows just how real, and dangerous, air pollution is across the capital, including in some of the wealthiest neighbourhoods."
Those fashionable addresses include Notting Hill, Regent's Park, and The Mall where, if you don't find yourself among their high-rolling residents such as Daniel Craig, David Beckham, and the royal family, you can guarantee you'll be amid very polluted air.
Milles added:
"I urge every Londoner to check the Air Quality Rating for their address, get informed and take action."
Frank Kelly, Professor of Environmental Health at KCL, said:
'Many people don't learn about air pollution levels and the health consequences until after they have suffered its effects.'
Studies have shown nitrogen dioxide levels above 40μg per m³ to lead to an 11% increased risk of disease-related mortality.
Evidence also shows links between NO₂ exposure and decreased life expectancy, anxiety, asthma; Autism, cancer, dementia; Depression, erectile dysfunction, infertility; Miscarriage, obesity, psychosis, and slow childhood development.
There are 36,000 deaths each year because of air pollution, costing us £20billion each year in healthcare. A further 29,000 people die with air pollution-related illnesses such as cancer, chronic lung disease, and diabetes.
The WHO says humans shouldn't expose themselves to levels exceeding 200μg per m³ for anything over 18 hours a year but the air quality sensor on the Strand passed this limit 20 times by July of this year.
'With an Air Quality rating for every house in the country using the latest data provided by King's, this will enable the public to better understand the air quality at their own front door, and equip them with an understanding of how best to improve their local air quality,' added Professor Kelly.
Cloudy with a chance of…a discount?
We're getting mixed messages about fuel duty.
In August we learned that the Autumn Budget may bring fuel duty cuts of 2ppl, which, while great for the motorist, isn't consistent with improving environmental pollution caused by car emissions.
Only a week before we told you about 'Emission Impossible?'—a report by a conservative think tank calling on the government to reduce air pollution by not only stopping the freeze on the value of fuel duty but to apply a surcharge on fuel duty for diesel fuel.
By law, estate agents must declare material issues to you, that could affect the price of a property you're looking to buy. Yet, with air pollution, the matter—pardon the pun—becomes cloudy.
Because the argument exists that air isn't a material issue, estate agents need not make you aware that it might be a problem and may damage the health of you and your family, etc.
Although estate agents exist who say it's inevitable that declaring air quality ratings will become an industry standard, in the meantime, if you're looking to buy a property in London (or anywhere, because the website is rolling out the service to the rest of the UK), remember, the air quality information is now public and can help you negotiate on the price.
Do you live in London or in another busy city? How do you feel about air pollution? Does it worry you? Do you agree that property prices should reduce in areas with poor air quality? Tell us in the comments.