On the 20th of May 2018, stricter MOT rules came into force, with over 31 million vehicles undergoing the more thorough test over the following twelve months.
Data from the Driver and Vehicle Standards Agency (DVSA) shows that, in the first year of the new MOT's existence, over a third of cars, vans, and motorcycles failed. Almost three million of these had 'dangerous' defects that resulted in repairs and a retest—or removal from the road. PetrolPrices.com looks at the most common reasons for the MOT failures.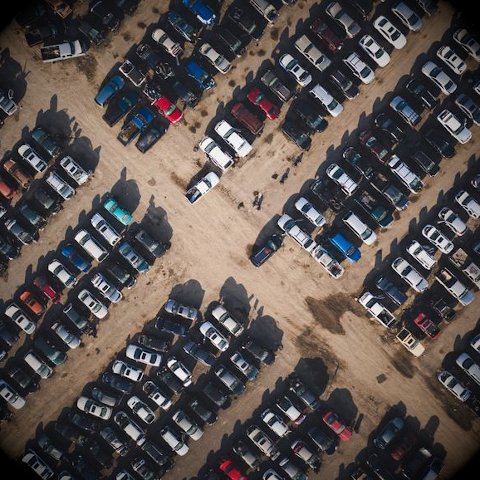 In the United Kingdom, vehicles registered for use on the road must pass an 'MOT' (named after the Department for Transport's predecessor, the Ministry of Transport) test—an annual mechanical and emissions inspection, with the first test due three years after the vehicle manufacture date.
Under the new DVSA rules, the MOT tester must classify any faults found during MOT tests as either 'minor', 'major' (which should receive immediate repair), or 'dangerous'. With a dangerous fault, you shouldn't drive the vehicle until carrying out the repairs.
The new MOT includes an emissions inspection, which involves looking for smoke (of any colour) coming from the exhaust, for evidence of Diesel Particulate Filter (DPF) tampering, and sometimes a roadside emission check.
The government body's records show that almost 1.2 million vehicles failed the emissions tests in the first 12 months of the new-style MOT. If a vehicle fails any of these checks, the MOT tester assigns it a major fault. Yet DVSA findings show a significant improvement in our air quality after either removing the failed vehicles from the road or by garages repairing the faults.
Since May 2018, the MOT includes looking for signs of obvious tyre underinflation, brake fluid contamination, fluid leaks posing an environmental risk, missing brake pads or discs, and checking your brake pad warning lights.
The test also now looks at reversing lights on vehicles first used from the 1st of September 2009, headlight washers on vehicles first used from the 1st of September 2009 (if fitted with them), and daytime running lights on vehicles first used from the 1st of March 2018 (most of the latter will have their first MOT in 2021 when they're three years old).
The DVSA shared the 10 most common reasons class 3&4 cars and vans failed MOTs between the 20th May 2018 and 19th May 2019:
Top 10 reasons for MOT failure (by percentage)
Lamps, reflectors, and electrical equipment:14.9%
Suspension:18.3%
Brakes: 8.8%
Tyres: 6.8%
Visibility: 6.1%
Body, chassis, structure: 4.7%
Noise, emissions, leaks: 3.9%
Steering: 2.2%
Seat belts: 1.5%
Identification of the vehicle: 0.5%
Cars, vans, and passenger vehicles with up to 12 seats (Class 3 and 4) saw a 66.7% pass rate, private passenger vehicles with over 12 seats (Class 5) a 70.3% pass rate, and vehicles between two and 35 tonnes (Class 7) received just a 40% pass rate. Motorcycles had the highest pass rates with an impressive 83%.
Neil Barlow, Head of MOT Policy and MOT Service Manager at DVSA, said:
'If a car has failed its MOT with a dangerous fault, DVSA's advice is that it should not be driven until the defect is repaired. This is because it's dangerous to both the driver and other road users.
'Garages are unable to prevent owners from driving their cars away. But they will provide advice to the owner on what they should do to keep the car safe.'
Barlow added: 'DVSA's priority is helping everyone keep their vehicle safe to drive.
'Thanks to the MOT, three million dangerous vehicles have been taken off the road.
'But with a quarter of cars turning up late for MOT every year, that means there are lots of potentially dangerous vehicles badly in need of inspection.
A valid MOT certificate only confirms a vehicle has met the minimum standard of roadworthiness at the moment of completing and passing the test.
A recent Halfords Autocentres study of 2,000 drivers found 47% of respondents considered a vehicle passing an MOT as not needing any more checks for another year and, for 42%, the MOT was their vehicle's only annual check.
Aaron Edwards, Category Manager at Halfords Autocentre, said:
'An MOT is only a certificate to say the car is safe to drive the moment it has been tested, so it is concerning that so many motorists treat it as a service.
'It is not a guarantee that the car is in good running order six months down the line, and it is vital that motorists carry out regular checks as well as an annual service.'
You're liable for a £1,000 fine for driving without a valid MOT and the only time you can drive without one is if you're driving to a pre-booked test, via a direct route, and to your nearest approved test centre.
Although no law states a maximum distance, you could get a fine or a Notice of Intended Prosecution (NIP) for exceeding a 'reasonable and acceptable' distance, driving to the garage.
Driving a vehicle in a dangerous condition with defective tyres, brakes, or lights, for example, may mean getting penalty points and a fine of up to £2,500—even if you've booked your MOT, so if you think your vehicle is unsafe and not roadworthy, consider transporting to the garage using a trailer.
Thirty per cent of MOT faults relate to lighting and signalling, tyre condition and pressure account for 10%, and 8.5% of fails relate to the 'driver's view of the road', so avoid the common MOT fails by paying attention to your vehicle's lightbulbs, tyres, mirrors, washers, and wipers.
If you want to avoid forgetting when your vehicle is due for its MOT, add your vehicle to your garage on the PetrolPrices service (in the mobile app or in your account on the website), 'help to keep Britain's roads safe'.
Has your car failed the new MOT? What did it fail? Do you welcome the new test? Tell us in the comment section.